Menopause Wellbeing
Practitioners Diploma [Accredited]
Become a Certified Menopause Wellbeing Practitioner with this globally accredited and insurable diploma.  
Accredited by FHT & IPHM
Menopause is no longer a silent taboo as women are demanding more and more ways to get support during their transitions.  Would YOU like to be part of their success story?
Over 700 students enrolled.
146 ratings with 4.5 stars
Holly Palmer
I absolutely loved this course! Sally was fantastic, so informative and such easy listening, I absorbed all the information like a sponge. As a 33 year old that's gone through surgical menopause I can honestly say this has helped me immensely. I am so looking forward to sharing this knowledge with the ladies I work with :) Menopause really doesn't have to be the end of our womanhood it is just the beginning of a new journey! Thank you Sally x
The course is well structured, making it easy to navigate and understand. The teacher presents the material clearly and concisely, favoring comprehension. In general, I have really enjoyed the course.
Karen
I did this course to expand my knowledge of menopause.  The course was easy to follow and provided information on a variety of things related to menopause.  Sally was really helpful when I came up against a couple of technical glitches.  Sally delivers the course in a positive and upbeat way, making me feel confident in being able to support those going through this amazing life change.  I highly recommend this course. 
What you'll learn:
✅ The effects of the menopause transition on a persons life.
✅ How peri menopause and menopause affects stress and how stress affects menopause.
✅ The four levels of healing through the menopause transition.
✅ What typically happens to the hormones during the peri menopause and menopause.
✅ How menopause affects our vital organ health.
✅ How societal systems affect people with menopause.
✅ How best to support clients through menopause.
✅ How to run your own Menopause Solution Sessions.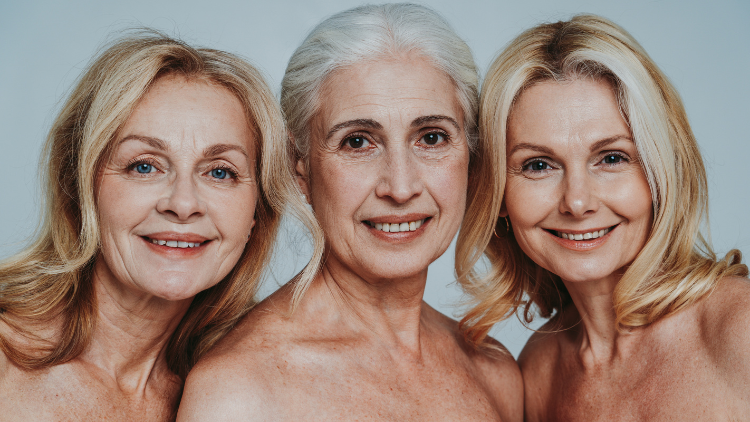 Who this course is for:
This course is for anyone in the wellness industry including: PT's, mental health practitioners, beauty & holistic practitioners and coaches who want to gain knowledge of the menopause as an add on to their already existing insurance policy.   It's also for anyone who wants to learn more about the menopause transition. 
Course Description 
This diploma in menopause wellbeing is a must for anyone working in the wellness or holistic professions including: beauty therapists, reiki practitioners, nutritional therapists, counsellors, business coaches, life coaches, crystal healers, psychotherapists, mental health practitioners and acupuncturists to name a few. It is also recommended for people with no background in wellness but who want to improve their understanding of menopause for themselves, friends or family. 
Menopause is a big change that all people with an ovarian system will go through and this change influences our physical, mental and emotional health. For many years menopause has been shrouded in shame and taboo which maintains the suffering of people who experience it directly and indirectly.
This course will give you an understanding of the changes to come and how you can best approach menopause yourself and with your clients.
This diploma includes:
What is menopause and who experiences it

Hormone changes that occur during menopause

Symptoms of menopause

Testing for menopause

Oestrogen Dominance and how to avoid it

Why stress matters in menopause

Organ Health at Menopause

The Four Levels of Healing Through Menopause

Sleep - Nutrition - Exercise - Rest - HRT

How to Support Our Clients

The Cultural Impacts of Menopause

How to run Menopause Solution Sessions.
On completion you will receive a lovely PDF certificate from the Holistic and Wellness Course Academy which is accredited by the International Practitioners of Holistic Medicine and is insurable via FHT, Westminster, Balens and many others.
Course Content & Syllabus
Introduction 04:52
What is a menopause coach? 09:35
What is menopause? 04:05
Hormone changes during menopause 06:30
Symptoms of menopause 03:36
Oestrogen dominance 07:10
Why stress matters in menopause 14:59
Menopause and organ health 21:49
Histamine intolerance 05:08
The four levels of healing through menopause 48:00
Supporting our clients 11:44
Menopause and the wider world 7:08
The business of menopause [including 2 case studies] 1hr 11 mins
Vicki J
I flew through this course.  Perhaps it's because I am at the start of my own meno journey but I felt so much more empowered and informed.  I found the course was super easy to navigate and the end of module tests reinforced the learning.  Would highly recommend this course to everyone, even if you aren't going to use it as part of business as it will certainly shed new night and perspective of this still under talked about time in a woman's life.  Thank you Sally for starting the conversation.
Joanne Leue
The content in this course was so valuable - in understanding what is happening to the body on a physiological level and then all the options available in managing these changes on a holistic level. Thanks for raising my knowledge and awareness and supporting me through my own transition as well as giving me knowledge to share with clients.
A wealth of information. The pace is good. The information and examples given are very relatable and made easy to remember. The case studies made it easy for us to breakdown the information and digest it. Also the business of menopause is very helpful. It's something I can apply and Sally has been generous in her knowledge in this topic. Thank you.